11 Best Android Soccer Games
Football is a sport that is loved by almost all the people of the world. Fans of this sport generally like to play football on the gridiron or on gadgets. There are 11 best Android soccer games that must be played by football fans.
In addition to channeling hobbies, playing the best Android soccer game can also be a place to add to your network. Many communities who love this soccer game were finally formed because of the common passion. Want to know what are the best soccer games for Android and tips for playing soccer games during WFH? Read this article to the end, yes.
Die Hard Fans! These 10 Best Android Soccer Games To Play
The presence of Android gaming phones is increasing the number of users of football games on this platform. Interestingly, the 10 best Android soccer games that will be reviewed here can be downloaded for free. Check out the list below, yes:
1. FIFA Soccer
You could say that FIFA Soccer is one of the best-known Android soccer games. The reason is, apart from the Android platform, this one soccer game can be played on other platforms. FIFA Soccer was developed by developer Electronic Arts (EA) and has a variety of play modes.
One of the most played is the PVP mode. In this PVP mode, players can compete in this online game with other players around the world. However, if playing skills are still not proficient, players can practice against the computer first. The choice of clubs in this game is also diverse, you know. There is the Spanish League, Italian League, English League and a choice of other leagues.
2. World Soccer League
The World Soccer League is no less popular than FIFA Soccer. The excitement of this soccer game is because it is filled with 60 clubs, 60 national teams and has a total of 2000 players. Players can feel the game like a soccer game in the real world.
Interestingly, the World Soccer League can be played in 4 modes, namely Exhibition, Cup, Training, and League. The developer of this game is Mobirix and can be played on Android 4.0 and above.
This game has a rating of 4.2/5.0 on Playstore , pretty good for an online game, right?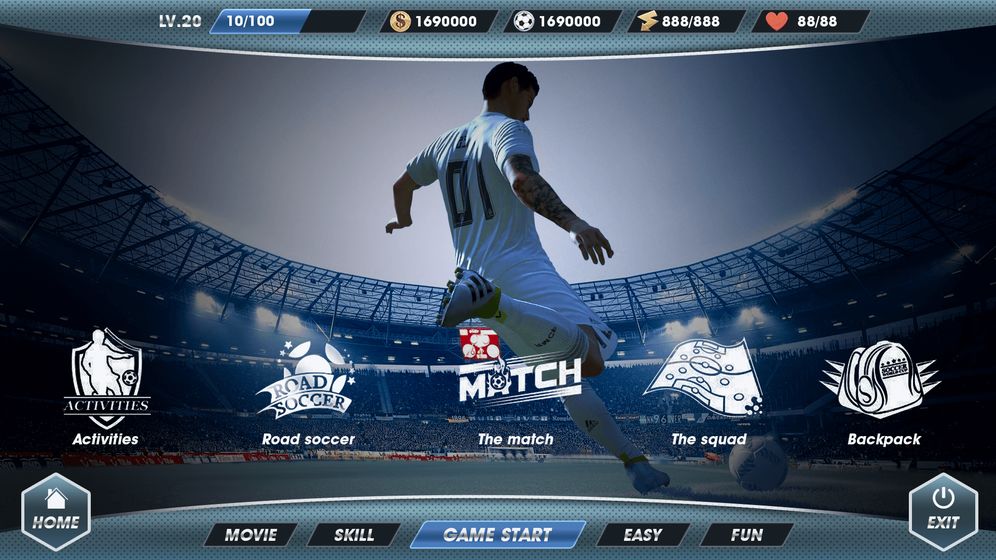 3. Football Strike
The next best Android soccer game is Football Strike. Fans of multiplayer soccer games should try this one game. The reason is, players can position themselves in any position, such as striker or keeper.
In addition, when choosing multiplayer soccer, players can choose shooting race mode or free kick mode. Well, the dream of becoming a dead ball executor can be realized through this one game. So that the fun is multiplied, invite friends to join in playing in multiplayer mode. This game can be played on Android 4.1 and above and has a rating of 4.4/5.0 on Playstore.
4. Dream League Soccer
Developed by First Touch Media Ltd, Dream League Soccer is aimed at "potential managers" of soccer games. Through this game, players can play as team managers so they can create, control, and even change the player's dream team.
What makes this game even more interesting is that it has an official FIFpro license. Players can freely play or play their favorite players. Amazingly, players can build their own stadium. Hurry up and download this online game and play!
5. PES 2020
Football game lovers cannot possibly not know PES. Previously, PES could only be played on PC, now PES has an Android version called PES 2020. There are at least 12 new leagues in this game, including European leagues to Latin American Leagues.
This game can also be a cure for old players like David Beckham, Romario, Maldini, Cruyff, Totti, and also Zico. PES 2020 can be installed on Android phones with a minimum OS of 5.0 and above. At least there are more than 50 million users who have downloaded this game.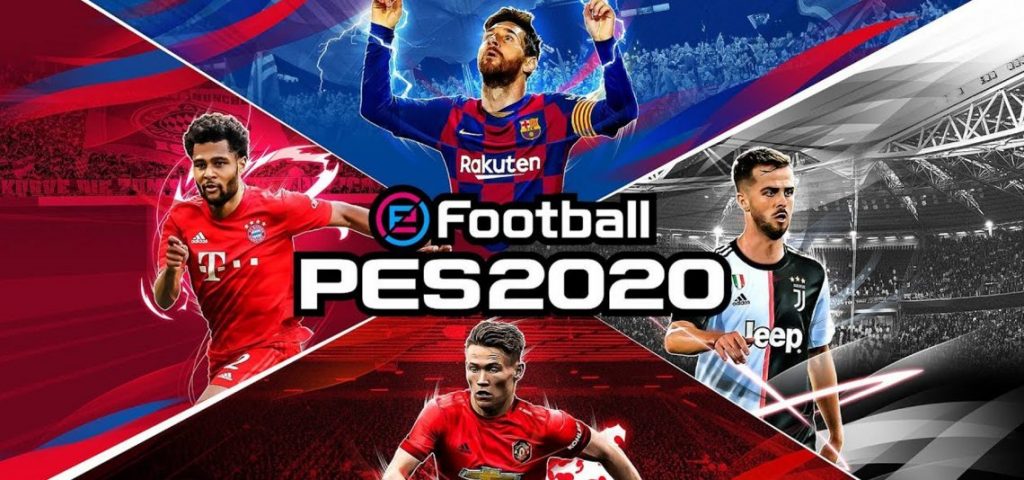 6. Top Eleven 2020
If the desire to become a club manager is unstoppable, then just play Top Eleven 2020. As one of the best Android football games, Top Eleven 2020 allows its players to become managers and even coaches of the national team or club.
When playing as an online game manager, players must make strategies and formations to conquer the opposing team. In addition, the manager can also determine the name of his own club. The fun thing is, players can control all the club's needs from player transfers, training sessions, formation arrangements, choosing a squad, managing club finances and even designing jerseys for the team.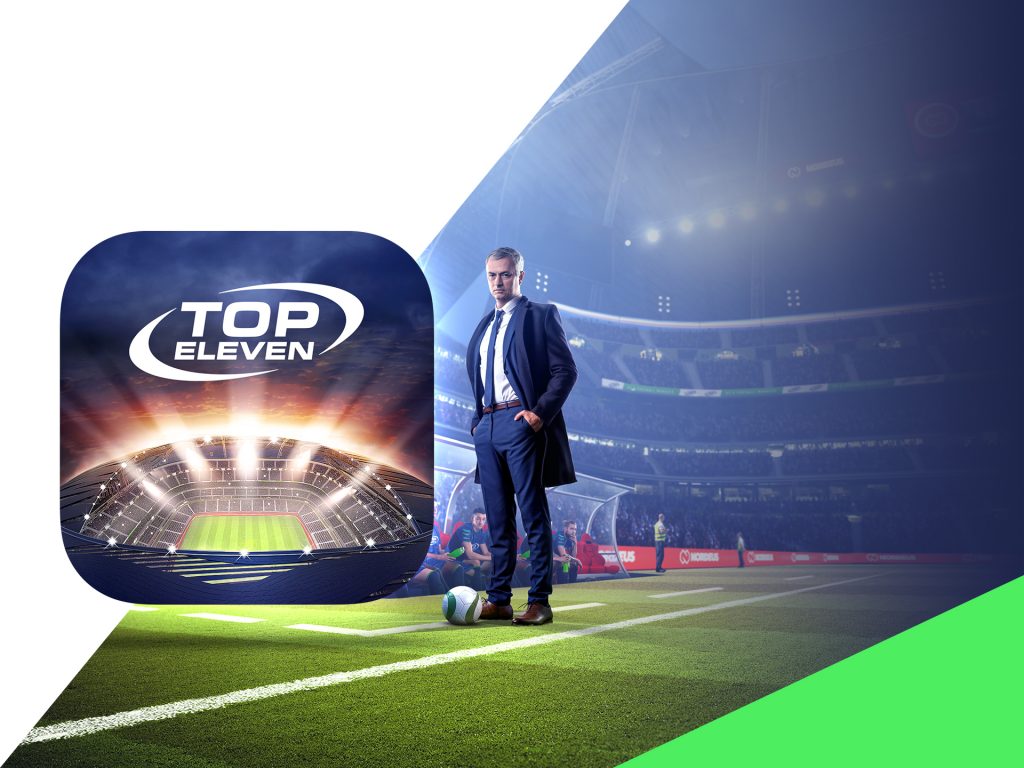 7. Real Football
Die-hard fans must play Real Football on their Android. The soccer team at Real Football is equipped with a license as well as the players. As a result, playing in this game provides an extraordinary sensation because the game looks real.
The game modes in this game are also varied plus the graphics are okay. Players can also form teams, manage teams, and build managed club stadiums. Interestingly, there are features to communicate with other players such as sharing videos or photos.
8. Soccer Stars
It's not enough just to be a player but also want to be a coach? Just play Soccer Stars. In this game, the player can choose to be both a player and a coach at the same time. Players can get a feel for how contract negotiations for the club are run.
Next, players can start coaching the team so they can win the league. It doesn't matter if your playing skills are still minimal, this online game also provides a practice mode, really. So, players can improve their playing abilities first.
9. Winner Soccer Evo Elite
This game is built by TouchTao and can be played on any Android device. If the player's phone happens to be a low-end Android, this game is suitable to be downloaded. Although the graphic design in this game is not that great, the controls in this game are quite interesting, you know.
There are interesting features in this game ranging from competitive matches, friendly matches, and others. So, low-end Android owners don't need to be discouraged, this soccer game is still fun to play, really. The rating of this game on Playstore is 4.2/5.0.
10. Score! Hero
Want to try out the sensation of playing the best Android soccer game in portrait screen? Just download Score!Hero and experience an unforgettable soccer game. To be able to win trophies, players must win 600 levels and collect various awards.
Want to do a banana kick like David Beckham? Relax, in this game players can do it because the gameplay supports it. This online game can be downloaded on Android with a minimum of OS 4.0 and above. The size of this game is also not too big, only 95MB.
11. Soccer Cup 2020
Soccer Cup 2020 is interesting for football game lovers because there are several playing modes including practice, season and tournament. The practice mode is intended to hone the playing skills of the players, especially in terms of scoring goals and dribbling the ball.
In season mode, the player will lead the team to win the game. While in tournament mode players can join the desired team with the aim of winning prestigious leagues. This game is quite friendly for storage because it is only 52 MB in size.
Tips for Playing Football Games on Android during WFH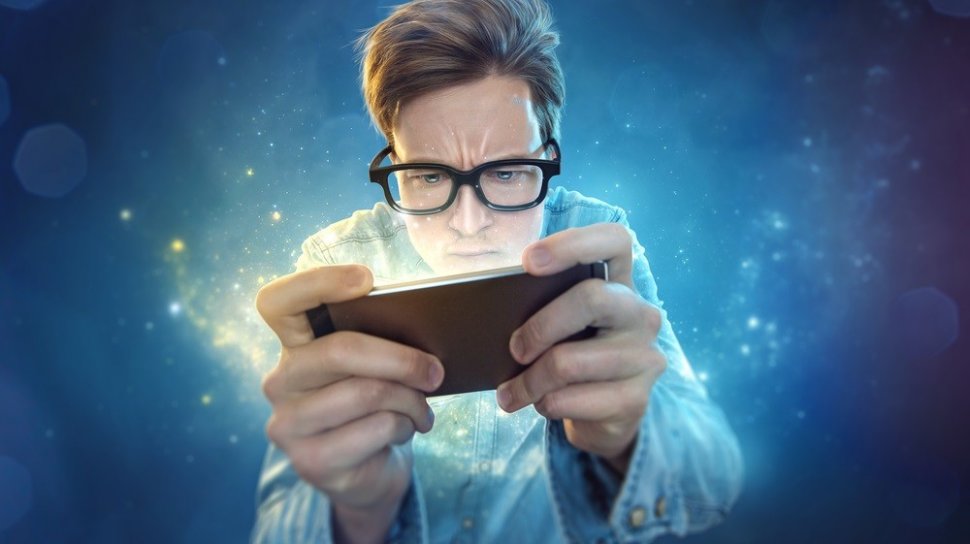 One of the challenges during WFH is the difficulty of managing time. There are many things that sometimes make it difficult for workers who are forced to WFH to focus. One of them is the temptation to play games during WFH.
Games especially soccer games require a lot of time to play. Erratic working hours during WFH can make football game lovers complacent. Instead of being productive, a lot of WFH time is wasted because they are busy playing games.
It is undeniable that having to work from home can be boring. Lack of interaction with friends makes time seem long. Finally, the online slot game and many other games can become a tool to ward off boredom. Well, below are some tips that can be picked up so that playing soccer games when WFH doesn't interfere with productivity.
1. Set Priority
Working age is the age when a person is able to distinguish which ones are priorities and which are not. Therefore, during WFH, it is important for workers to determine their priorities. Free working hours should be used to get the job done first.
The priority during WFH, of course, is to first complete the work that is dependent on it. The sooner you finish, the more time you have left for other activities such as playing your favorite soccer game while relaxing in bed. Of course this is rarely done in the office, right?
2. Set Playing Schedule
Setting a gaming schedule is very important when WFH. Free working hours can make a person complacent and reduce productivity. Since online games tend to take a long time to play, decide what time to play.
Of course not in rush hour work. Just take advantage of the one hour lunch break to play. In this way, work is not disturbed, relations with family also remain harmonious. Workers still have time to play, work and interact with their families.
3. Don't make it a burden
The main purpose of playing is to refresh and get rid of fatigue. For that, play casually and without a burden. For example, today the player can't win the tournament or fails to score a goal, so don't get frustrated right away. Remember, games are not real.
Football games will feel fun if played without a burden. Losing or winning is natural. Keep productivity first and don't be sluggish at work when the team that has been formed in the soccer game fails to score a champion.
4. Invite Friends to Join
To get rid of boredom during WFH, playing with friends can be done. There are soccer games that you can play with friends. Well, take advantage or download this game if it's not already on your phone. Set a suitable time to play together. The most important thing is not to interfere with the WFH time of friends who are invited to play too.
Conclusion
Well, that was the list of the best Android soccer games that can be downloaded for free and played. Football lovers have at least one of the online games reviewed above. Don't forget to follow the tips for playing games during WFH that have been given, okay? Happy scoring through the virtual screen!
These 10 best Android soccer games, are more than enough if you want to have fun in the ball game. And be careful, out there there are also quite a lot of soccer game providers that lead to gambling. There are many soccer betting sites that offer games with real money bets.
Read also: 7 Best Android Games