Will PSG Become the Best Club for Lionel Messi?
Lionel Messi has made his debut in Paris Saint-Germain with the highly-anticipated performance, on August 29th, 2021. He was becoming a substitute for Neymar, in the second half. PSG won 2-0 over Reims.
Regardless of his initial performance, many PSG fans still gave their appreciation over Kylian Mbappé. He stole the show as he scored both goals. PSG won't have any intention to give Mbappe up to other teams, particularly Real Madrid.
The expectation of PSG over Lionel Messi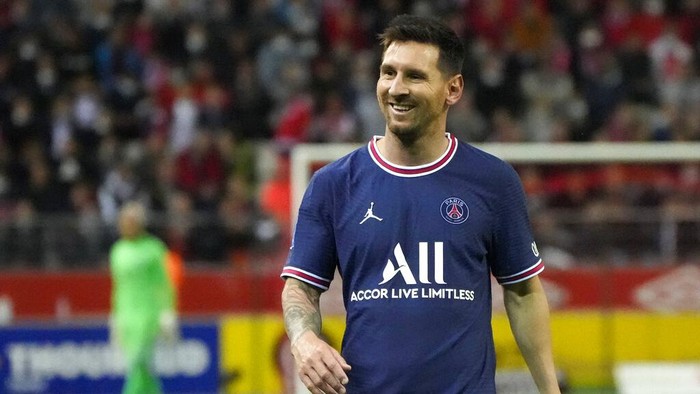 Paris Saint-Germain won't offer any excuse for the team in the quest for the Champions League title. This is definitely after the signing of Leo. Though Mauricio Pochettino, the coach, never talks about it explicitly, this is the expectation of the team after spending lots of money this season. This is particularly after signing Messi and keeping Mbappe.
Actually, Lionel Messi wasn't playing in two initial matches of PSG as he was still having a recovery after July's final Copa América. As he recovered and gained his full fitness, he played in the second half of the third match of PSG in Ligue 1. Basically, fans had waited for more than 60 minutes to see Messi on the pitch. They were screaming widely when Pochettino decided to let Messi played against Reims
It is amazing to see Messi in another club shirt than Barcelona, as this is the second club after his long years in Barcelona. But of course, Messi still has to deliver his excellent performance if he doesn't want to disappoint fans, and the team itself. Messi once told reporters that PSG will be the best club for him in winning the Champions League.
Pochettino Makes Great Expectations
At the first appearance of Messi, Pochettino claimed that Messi was already showing good performance and fitness at his first game. He stated that his excellent performance in 'touching the ball' will remain the same in the next games that he plays. For Pochettino, winning over Reims was such a great boost for him.
The coach was impressed with the charisma of Messi that brings positive vibes to other players. He is certain that players will get good motivation in working together with him.
Lionel Messi is still becoming one of the richest soccer players in the world. He also has claimed several awards, including the player of the year award from FIFA, and European Golden Shoe as a six-time top scorer on the continent. In January 2021, the contract leak has proven that Messi was actually the real asset of Barcelona, in which he is able to obtain more than $165 million for annual income, both for salary and incentives.
His Achievement Other than in Soccer Competition
Of course, his salaries and incentives are not the only source of money that contributes to Messi's wealth. He becomes an ambassador of some famous products, whether they are fashion outfits, snacks, and of course, Adidas. He also owns a retail store called the Messi Store.
Another excellent achievement of Lionel Messi is becoming the leader for the campaign of stopping the Covid-19 spread by the World Health Organization. For more information about soccer, you can visit Nowgoal site.